Where Can You Buy Bitcoin?
So you've heard about bitcoin and you want a piece of the action. Where do you actually buy it? Today, we're explaining everything you need to know about where to buy bitcoin.
There Are Three Main Ways to Buy Bitcoin
In general, you have three options when it comes to buying bitcoin:
Buy it from a cryptocurrency exchange or online reseller
Buy it from another person in a P2P transaction
Buy it from a bitcoin ATM
You'll encounter multiple payment methods across all of these options. Whether you want to use PayPal, credit cards, a bank account, or even cash, you should be able to buy bitcoins without much trouble.
Option 1) Buying from an Exchange or Online Reseller
Online exchanges and resellers are the most common way to buy bitcoin – especially if you're a first timer. These platforms have well-established deposit and purchase methods. The major exchanges make it easy to deposit fiat currencies (like USD, EUR, or CAD) and exchange it for cryptocurrencies (like BTC, ETH, or LTC).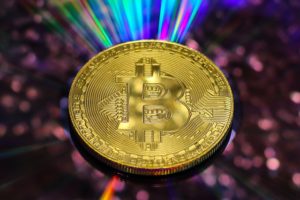 Whatever country or region you're in, you'll find a cryptocurrency exchange catered to your unique needs. Americans have options like Coinbase. Canadians have Coinsquare and Quadriqa CX. Australians have ACX and Bitcoin.com.au.
Your country's bitcoin exchanges will accept your national fiat currency (like USD, AUD, or CAD) in exchange for cryptocurrencies. They'll also typically accept local money transfer methods – including region-specific methods like INTERAC E-Transfer, SOFORT, etc.
Each exchange will have a signup process. This is called KYC (Know Your Customer) and AML (Anti-Money Laundering) verification. To pass this verification, you'll need to input personal information. Along with your personal contact information, you may need to upload pictures of your national ID. Many exchanges also require you to upload a selfie with your ID.
After going through all of these steps, you'll need to wait anywhere from a few minutes to a few hours for verification to be complete.
Once verification is complete, you should be able to deposit money into your exchange account, then purchase cryptocurrencies from that account.
Make sure you check the fees charged by your exchange. Coinbase, for example, offers a very convenient service where you can buy bitcoin with your credit card. However, they also charge an exorbitant 5% fee – much higher than any exchange in the industry. Typically, exchanges charge fees of 0.2% to 0.5%, although fees might range as high as 3% when you're trading unique currency pairs like CAD/BTC or SEK/BTC.
Option 2) Buy Bitcoin from Someone in a P2P Transaction
If you want to buy bitcoin anonymously with cash, then you'll need to stay away from exchanges. In this situation, your best option is to buy from someone in a peer to peer (P2P) transaction.
This transaction works just like selling anything: you can complete the transaction online. Or, you can meet someone and transfer bitcoin in person in exchange for cash.
The best way to do this is on LocalBitcoins.com, which is the most popular way to find local bitcoin resellers in your local area. Type in your city or location into that online form, then find local resellers willing to sell you bitcoin.
You might meet someone to complete a bitcoin transaction in person. You give the person cash, and they transfer BTC to your wallet.
Typically, resellers on LocalBitcoins.com will charge a heftier fee than exchanges. They'll charge fees between 5% and 10%. However, you're paying for the convenience factor – and the anonymity.
In any case, not all resellers require a face to face meeting. Some will accept local transfer methods in your country like Venmo or Interac, for example, or local bank transfers. Others will be able to complete transactions entirely over email.
Make sure your reseller has plenty of strong ratings online. You don't want to be robbed or lose your money in an online transaction. This can be a risky or easy process depending on the seller you're working with. Remember: LocalBitcoins.com is just a marketplace like Craigslist. Anyone can post any offer on there.
Option 3) Buy It from a Bitcoin ATM
Virtually every major city in the world now has a bitcoin ATM.  Coin ATM Radar has a good online map of cryptocurrency ATMs in your local area: https://coinatmradar.com/
Check that map to find ATMs near you. The map also lists the price of bitcoin at that ATM as well as any restrictions – like daily purchase limits.
Some ATMs let you buy and sell bitcoin. Others just let you buy it. In any case, the process will be similar: you visit the ATM, complete a brief verification process (similar to what you'd expect on an exchange), then purchase bitcoin using your bank card, credit card, or cash.
Not all bitcoin ATMs require strict verification. Some just require you to scan a local driver's license.
The main downside with bitcoin ATMs is the high transaction fee: you'll pay a fee anywhere from 7.5% to 15% when buying or selling bitcoin using the ATM.
Conclusion
Ultimately, buying bitcoin isn't a mystical process. It's easier than ever before. Whether you buy from a cryptocurrency exchange, a local reseller on LocalBitcoins, or a nearby ATM, you'll have no trouble purchasing bitcoin in your area.